Home .
Nabava komunalnih vozila za odvojeno prikupljanje otpada za uslužno područje Komunalca d.o.o. Koprivnica – EN
Nabava komunalnih vozila za odvojeno prikupljanje otpada za uslužno područje Komunalca d.o.o. Koprivnica – EN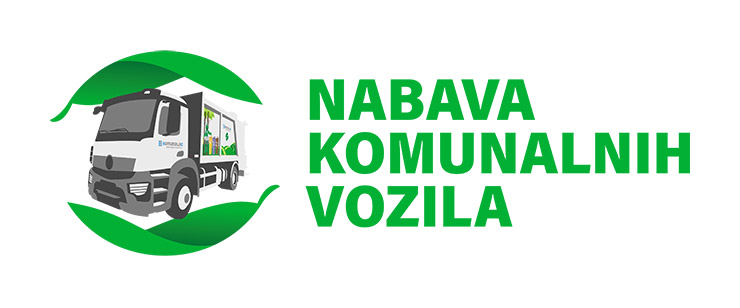 Project title: "Procurement of municipal vehicles for separate waste collection for the service area of Komunalac d.o.o. Koprivnica"
Project beneficiary: Komunalac d.o.o. Koprivnica
Total value of the project: HRK 2.625.610,00
Total eligible costs: HRK 2.100.488,00
Total amount of co-financing: HRK 1.480.000,00
Project duration: November 19, 2020 – September 19, 2021
Operational Program "Competitiveness and Cohesion" 2014 – 2020
Priority Axis 6: Environmental protection and resource sustainability
Investment Priority 6i: Investing in the waste sector to meet the requirements of the Union's environmental acquis and to address needs, identified by the Member States, for investment that goes beyond those requirements
Specific objective 6i1: Decreased amount of waste being landfilled
The project contributes to meeting the objectives of the Waste Management Plan of the Republic of Croatia 2017 – 2022.
The total value of the project is HRK 2,625,610, of which Komunalac received HRK 1,480,000, which is the highest possible amount of co-financing of the total determined value of eligible project expenditures. As part of the project, through a public procurement procedure, two municipal vehicles for separate waste collection were procured from the company Tehnix d.o.o. from Donji Kraljevec. The vehicles will be used for the removal of paper, plastic and biodegradable waste from the doorstep in the area of the city of Koprivnica and all eight municipalities included in the service area of Komunalac.
The project includes the procurement of two municipal vehicles for the collection of recyclable waste, primarily waste from plastic, paper and cardboard, biodegradable waste, glass and metal. The purchase of these municipal vehicles will create conditions for accelerating the process of collecting separately collected waste from the doorstep and "green islands" from the service area of Komunalac d.o.o., all in accordance with estimates of increased useful waste, as well as the average actual quantities collected by one vehicle in a year.
The project area includes: Service area of ​​the Utility Company (GKP) Komunalac d.o.o. which consist of the city of Koprivnica and 8 suburban settlements (Bakovčica, Draganovec, Herešin, Jagnjedovec, Kunovec Breg, Reka, Starigrad and Štaglinec) and the municipalities of Drnje, Đelekovec, Koprivnički Bregi, Koprivnički Ivanec, Legrad, Molve, Novigrad Podravski and Sokolovac.
Project activities:
Procurement of 2 municipal vehicles for separate waste collection
Service related to ensuring the compliance of the project with horizontal EU policies – accessibility for people with disabilities
Project management and administration
Promotion and visibility of the project
The application was submitted in April 2020 through the "efondovi" system.
The Project Financing Agreement was signed on 18 December 2020, granting Komunalac a non-refundable grant in the amount of HRK 1.480.000,00.